Ok so you guys may notice some changes have occurred to this little section of the site.
Over the past few months i have noticed it has become rather hard to find the app of the person you want in the approved list. As a result i have used my almighty Admin powers and have created this sub board.

What i would like you guys to do is to go and find your app in the approved lists. Once you find it, copy it. Then open a new topic and re-post your app.
For the tittle please put in your character's real name, then, in brackets, your code name.
In the description area please put in your character's allegiance. eg. resistance fighter, Government agents, Council of 12, etc.
If there are some little things you want to tweak in your app feel free to do so but please put ((EDITED)) at the top of your app so that us staff can have a look and see if your still up to the right standards.
So yeah if you have any questions please post them here. Please try and re-post your app as soon as possible, simply because i have noticed that even with a fair bit of prodding you guys still have possibly the slowest reaction rate i have ever seen!

xoxo Emma
_________________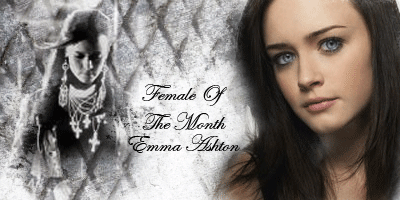 Sig by the lovely Alyss